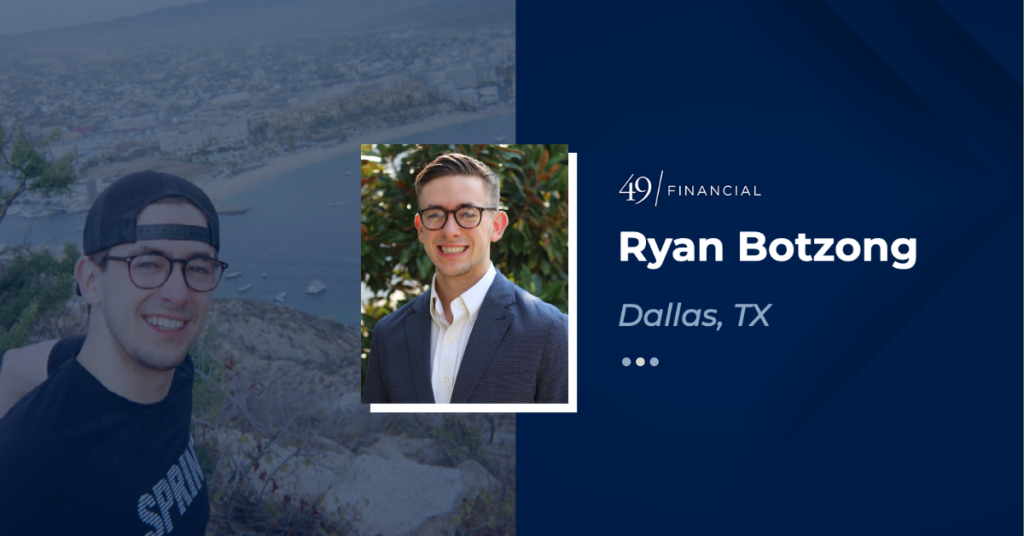 We had the pleasure of hearing from Ryan Botzong, one of our financial advisors in the Dallas office, to learn more about his journey in financial services, his passion for others, and his life outside of 49.
Ryan shared that his passion for people is what led him to become a financial advisor, saying, "I always had a desire to serve others. Watching my Dad growing up as an entrepreneur, I realized how many people I could impact if I went into the financial services field and how many relationships I could build along the way."
When asked about the most rewarding part of being an advisor, Ryan replied, "The most rewarding part is taking away stress around finances and seeing clients' relief when they find out they can retire, leave a legacy, and give back to their community." Ryan's strong work ethic and dedication to his clients is evident in the way he serves his clients.
In his free time, Ryan enjoys a variety of activities, including rooting for the Dallas Cowboys, traveling, going to concerts, hunting, hanging out with family, and trying new food spots with his girlfriend.
At 49, we're proud to have team members like Ryan who are passionate about serving others, working together, and making a difference in people's lives.